We often hear of the power of persuasion. And it's true. Being persuasive means you are powerful: you have the ability to get others to see things from your perspective, to change minds and motivate people. You can persuade customers to buy your products and services. Being persuasive is a skill and presentation skills training helps you sharpen and hone that skillset.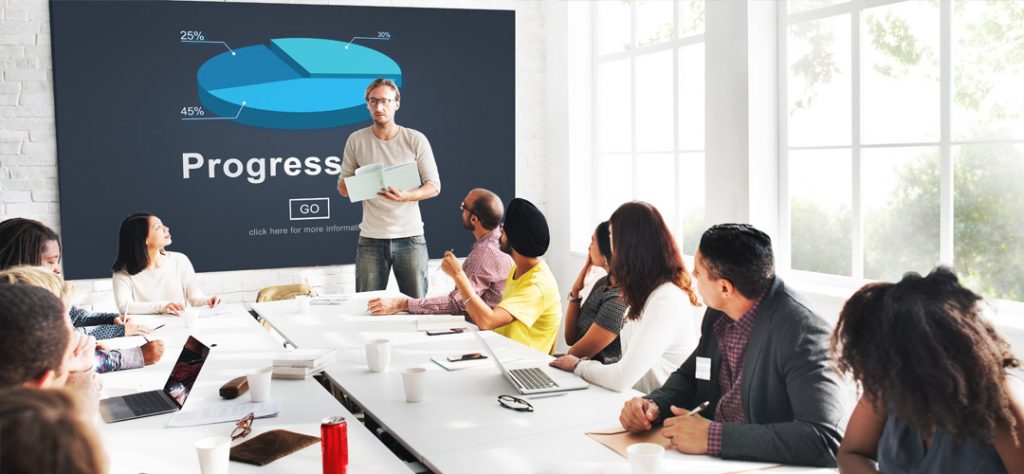 Whether you are persuading your team to proceed in a particular direction, selling to a client or delivering a pitch to management, the power of your presentation skills can make the difference between success and failure. Today, we live in a world where communication – not information – is the critical skill.
Our presentation skills training can be delivered on a one-to one basis or in a group setting.
Golden Apple Presentation Skills Training will give you the tools and techniques you need to achieve your goals and maximise your performance.
While all courses and workshop are personalized to suit your priorities and objectives, you can discover how to:
create a positive first impression
present your ideas with conviction
understand and overcome fear
use relaxation techniques
establish your unique style
recognize the power of non verbal language
maximise voice impact
tailor your presentation to your audience
structure your information
project your voice and use pauses
handle difficult questions and situations
gain confidence in your presentation skills
make your content clearer and more memorable
use visual aids
respond to questions from the audience
handle difficult situations
To find out more please go to our Contact Page or email info@goldenappletraining.ie
Thank you for your message. It has been sent.