Confidence Building Skills for Women
Confidence – "the feeling or belief that you can do something well or succeed at something"- can make almost every aspect of your job and life better. Confidence breeds confidence and acts as a wheel to drive success, achievement and productivity.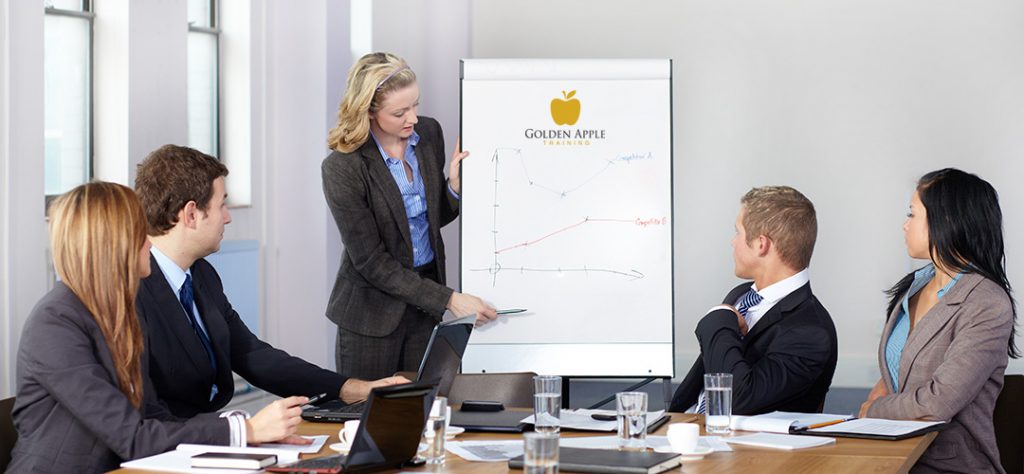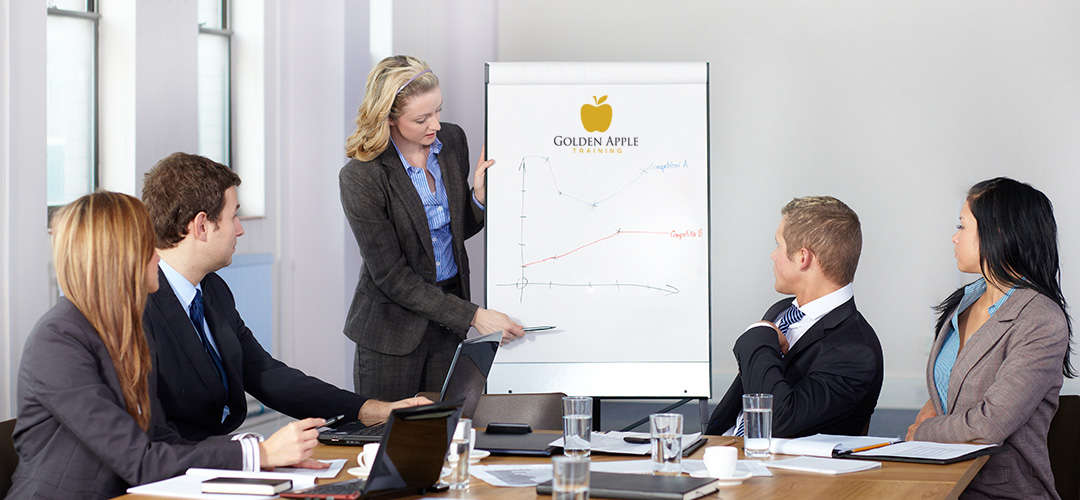 When you feel confident you increase the likelihood of sending the right signals and getting the right responses. You command respect while being respectful, and handle almost any situation you're likely to encounter without seeming overbearing or passive.
With Golden Apple Confidence Training you'll assess your own communication style and then apply the new skills and tools you learn to address your own challenges. You will recognize how small changes can improve your ability to be perceived as powerful and use your verbal and body language in appropriate ways to increase your influence.
Golden Apple Confidence Building Skills Training for Women will give you the tools and techniques you need to achieve your goals and maximise your performance.
While all courses and workshop are personalized to suit your priorities and objectives, you can discover how to:
understand the power you already have
develop your personal power
understand internal/external confidence
distinguish between passive, assertive, and aggressive behaviours
recognize the characteristics of the four assertiveness styles and your style
identify personal work situations and obstacles
develop an action plan to overcome at least two personal obstacles
identify ways to reduce conflict
recognize the verbal and nonverbal communication styles of men and women
apply active and reflective listening skills
giving and receiving feedback and criticism
learn techniques for dealing with anger
prevent and cope with stress
develop creative visualization techniques
prioritize work and life balance
identify the value of women support networks and resources
project confidence in any presentation-like situation
understand the impact of your personal appearance
reprogramme to positive "self talk"
To find out more please go to our Contact Page or email info@goldenappletraining.ie
Thank you for your message. It has been sent.